Home
Corrected lineage from Charles Clay & Hannah Wilson
Articles
The story of a Quilt

The "Treasurer" Info

Richmond Theater Fire

Rock Creek letter

Biography Page

June Shaputis Bio

Marcia Hovenden

Shirley Clay Bell

Evelyn Joyce Daniel Vaughn
Cemeteries

Ivy Hill, Bedford, VA

More Clay Cems 1

W VA Raleigh Cem

Shamrock, TX Cem
Photos

2001 Clay
3 Bob Clay men
Archives
Comments Page

Links
Contact us to add your website
Clay Family Genealogy Forum All Clay lines discussed here
Shaputis Family History Clay to Charlemagne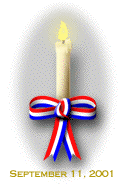 | | |
| --- | --- |
| | A Clay Crest - not proven to be one that belongs to the descendents of the John Clay line, but used here only because it looks good. |
Welcome to the Clay Family Place Newsletter.
Each issue will contain a new Biography of a Clay or descendant family. Photos will be included as well as a Query Page, a Comment Page, a Bibliography Page, Photos Page, Cemetery Page, and a main article relating to the Clay Family.

In order for this newsletter to be the most successful we will depend on YOU to submit your biographies, articles relating to the Clay lineage and Photos to us. Please include the sources of where the information came from and give us permission to put your name and contact address online as well as in the mailed version to those who do not have internet access.
Tell us about your cemeteries, where they are who is buried there, tell us about the old homesteads, where they are and what has happened to them, photos are most welcome to include with your stories. We are looking for family histories, legends, ghost stories, accomplishments, everything that has to do with the Clay family. Also let us know if you are having a reunion anywhere.
So start sending your information, the more the better! If you would like your family to be featured, send photos, family data to either:

Gynger Cook, PO Box 102, Vinton, Va.,24179 oxqzeme688@aol.com or
June Shaputis, PO Box 552, Ruth, Nevada, 89319 . june@webpanda.com
For all of you that purchased the Clay Family Heritage Book, here is the correction on our family, the descendants of Rev. Charles Green Clay and Editha Landon Davies.